2 hours of Hot/Cold/Relax™
in the bathhouse
Ancient traditions & modern science: an elevated, holistic wellness practice
Our space is designed to be a place of healing, from the social-yet-chill atmosphere to the science that works behind the scenes to help you feel (and live) better. You'll improve your physical and mental health, decrease stress and inflammation, all while enjoying a meditative space away from screens and the fast-pace of life.
improve cardiovascular health build a stronger immune system reset your nervous system relax and connect with friends
Hot/Cold/Relax & how it works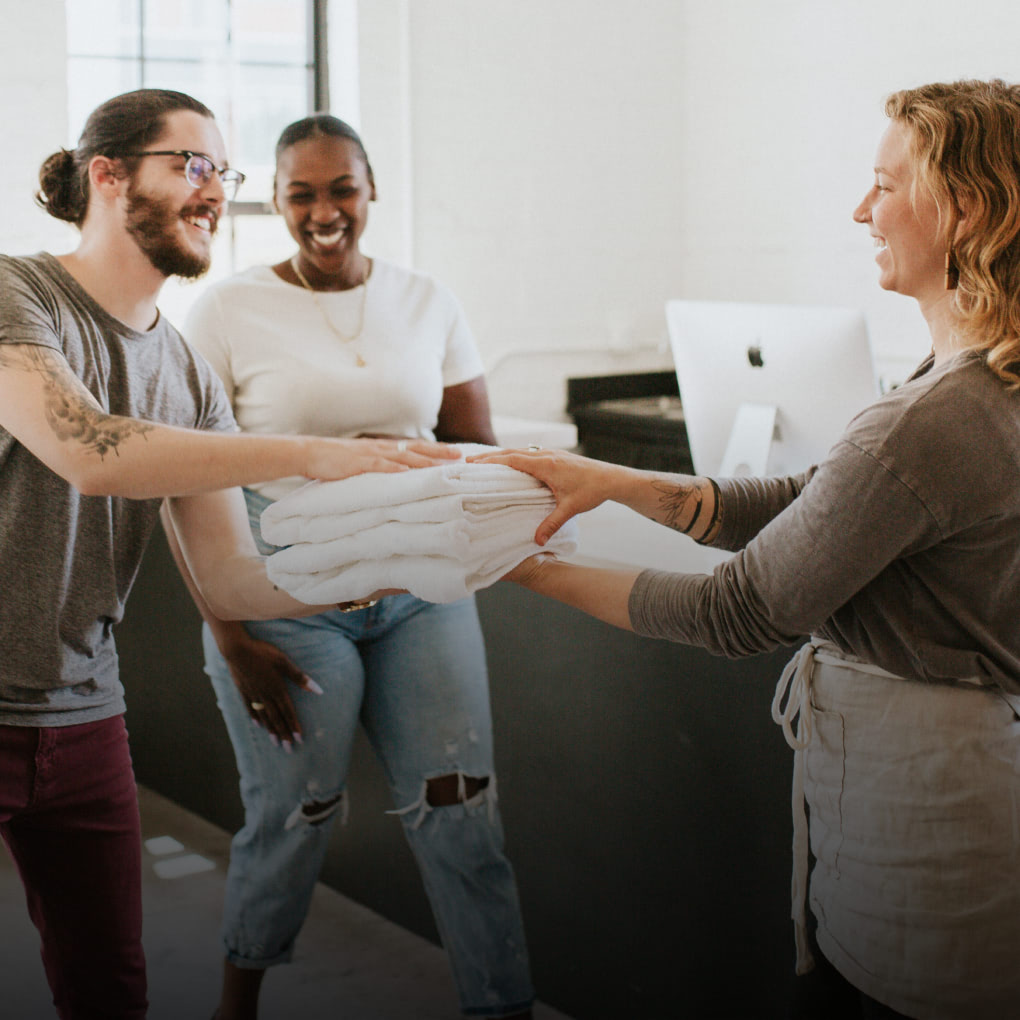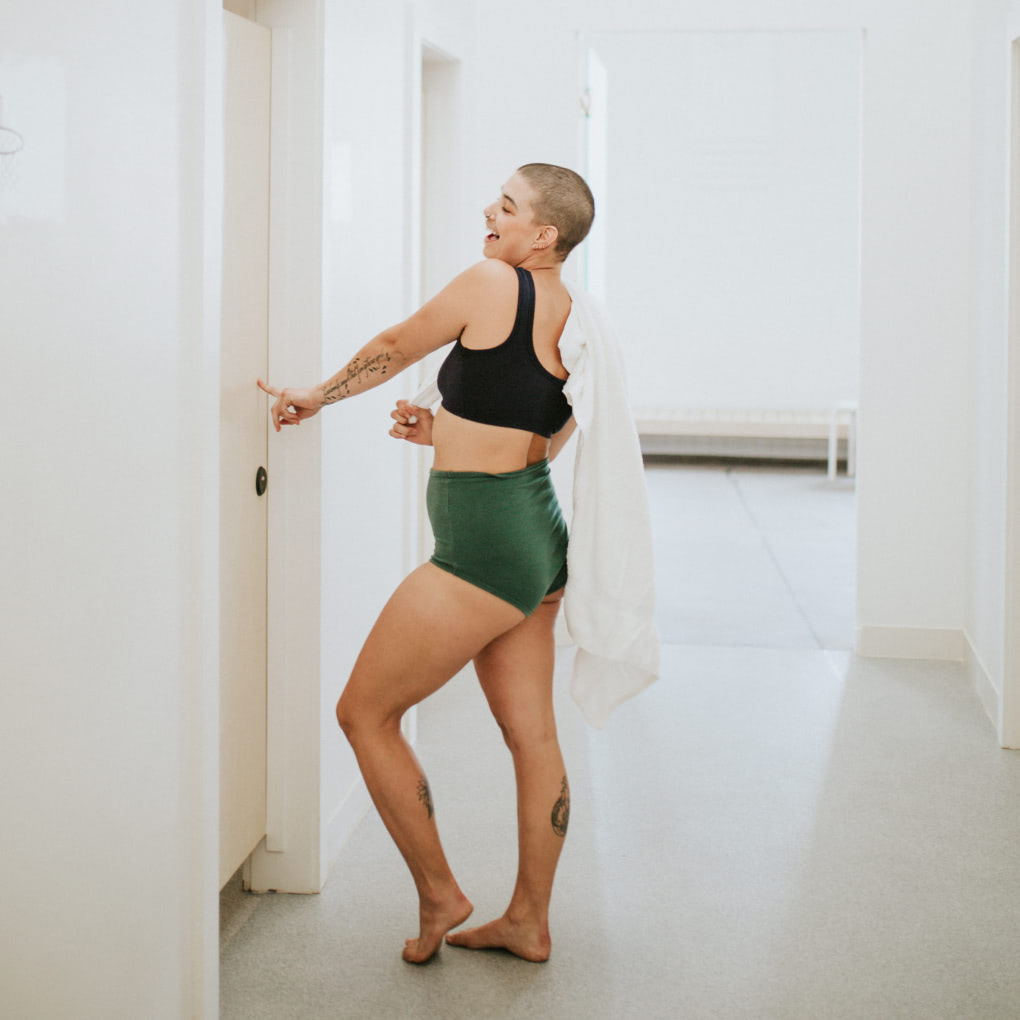 Before you enter the bathhouse, shower off & suit up
Showering off (with soap!) is required to cleanse the body of fragrances, sweat, yuck, etc. This improves the communal experience and maintains the cleanliness of our bathhouse. We have personal showers available in our locker room for you to hop into.

Bathing suits are required, so use this time to change if needed. We also love to set an intention and take a few deep breaths.
Sweat it out in the sauna for 15 minutes
Take your pick between our aspen wood sauna (our wet sauna, located upstairs) or our cedar sauna (located downstairs in our quiet area).

We recommend spending 15 minutes in the sauna but, as with all things, listen to your body.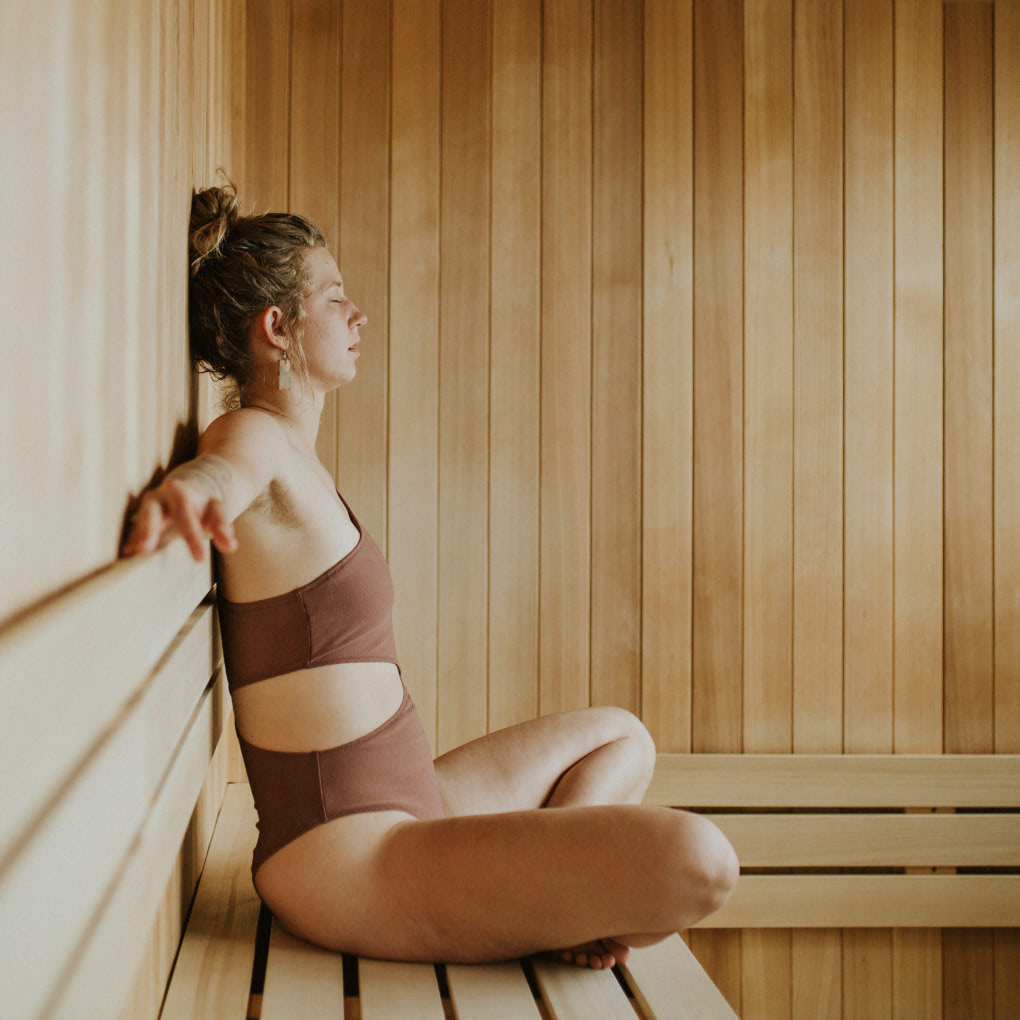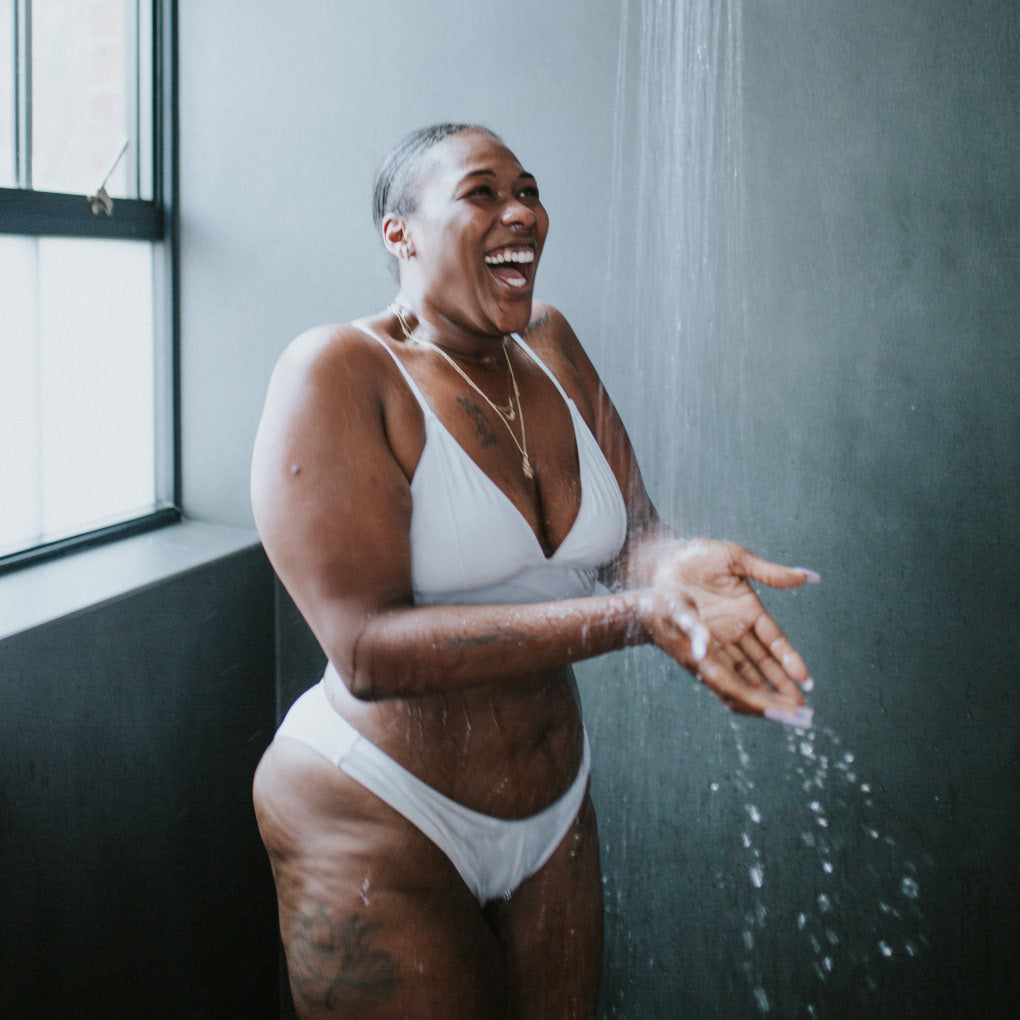 Cool down in the cold shower & ice plunge
After the sauna, step into our cooling shower for a rinse before entering the 48˚F plunge. The shower helps rinse away sweat to keep the cold plunge clean.

The cold plunge can be a shock! We encourage you to reclaim your breath during this portion of the circuit with easy 6-in-6-out breath counting. We recommend spending 1-5 minutes in the cold plunge.
Relax, rehydrate, repeat
Recharge on our stone-cast heated furniture or lounging decks. Make sure to give your body some much-needed hydration - we have a water bottle filling station along with tea, kombucha, sparkling beverages, and electrolyte mixes to enjoy in between circuits.

We recommend lounging for as long as you'd like. Repeat the Hot/Cold/Relax circuit for the remainder of your two-hour bathhouse visit.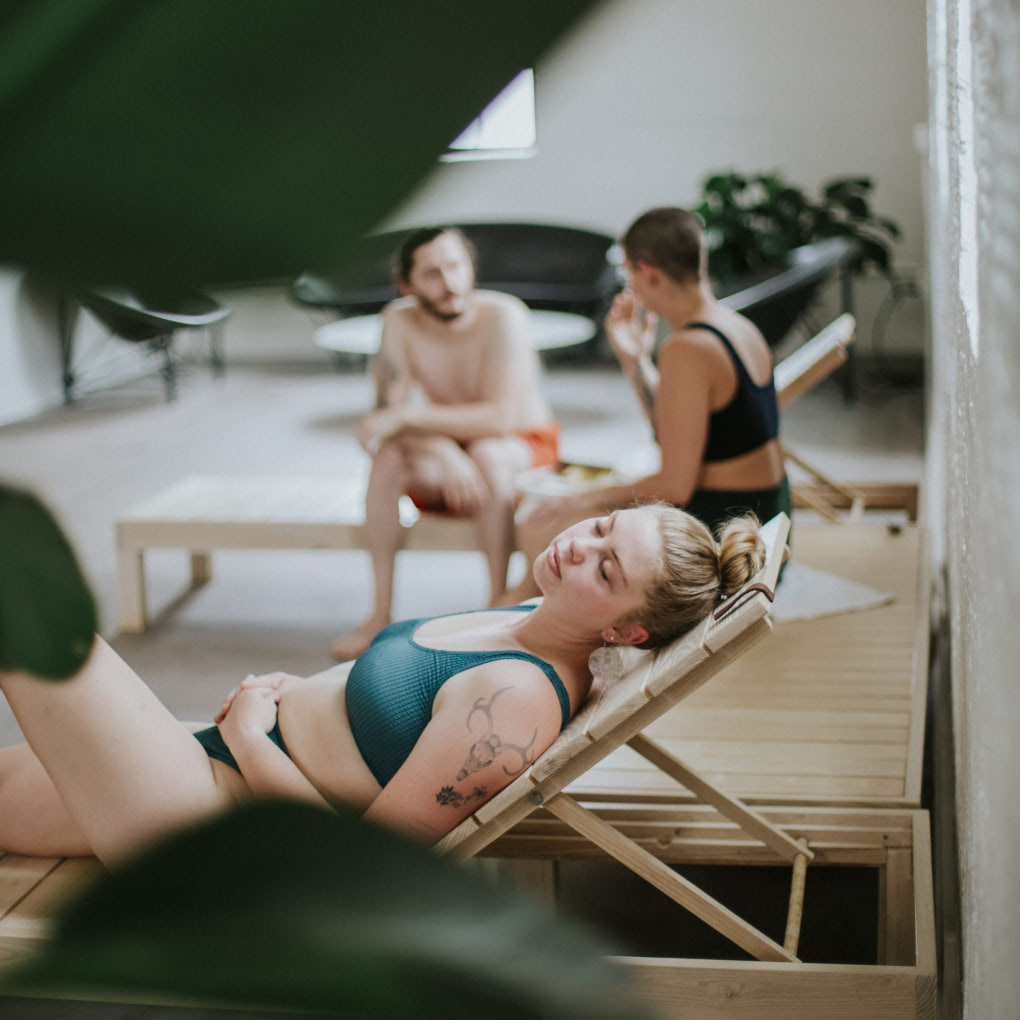 Make time for peace & healing
You won't see phones in Sauna House –here's why
Technology detoxing is a big part of what makes our space so regenerative. Whether you choose to have face-to-face conversation or quiet meditation, please join us in embracing mutual respect for one another and the phone-free environment.

Silence your phone upon arrival and leave it in your locker at all times.
It's more than just a feeling - contrast therapy is proven to help heal your body & mind
This place is AMAZING!
I went on a fully booked Monday morning and it was peaceful and quiet the whole two hours. The whole place is really clean, has great feel, and the staff is super friendly.
What a beautiful space!
The staff is so friendly and the experience left me thirsty for more.
Clean, welcoming, and a wonderful facility.
While Hot, Cold, Relax treatments are relatively new in the U.S., this place makes it feel completely accessible.
We love a good question, check out our FAQs or reach out to our team to find your answer