Take a break from what's outside & start healing what's inside
Private Hot-Cold-Relax Rooms have a sauna, ice bath & more for you to enjoy at your own pace, uninterrupted
Whether you're flying solo or bringing a friend (or 2!), we designed the Private Hot-Cold-Relax Rooms to be quiet, meditative oasis where you can leave the fast pace of the outside world behind. All the amenities of the bathhouse in your very own space. You're in control of the set and setting so you can feel rejuvenated to the max. Ahh, peace and quiet...
Experience & Ammenities in Private Hot-Cold-Relax Rooms
When you arrive, we'll show you to your room with provided storage for your earthly belongings. Fresh towels and chill vibes will be waiting for you. Then, hit the showers and give yourself a good scrub to remove any products or frangrances and help protect the natural wood in the saunas.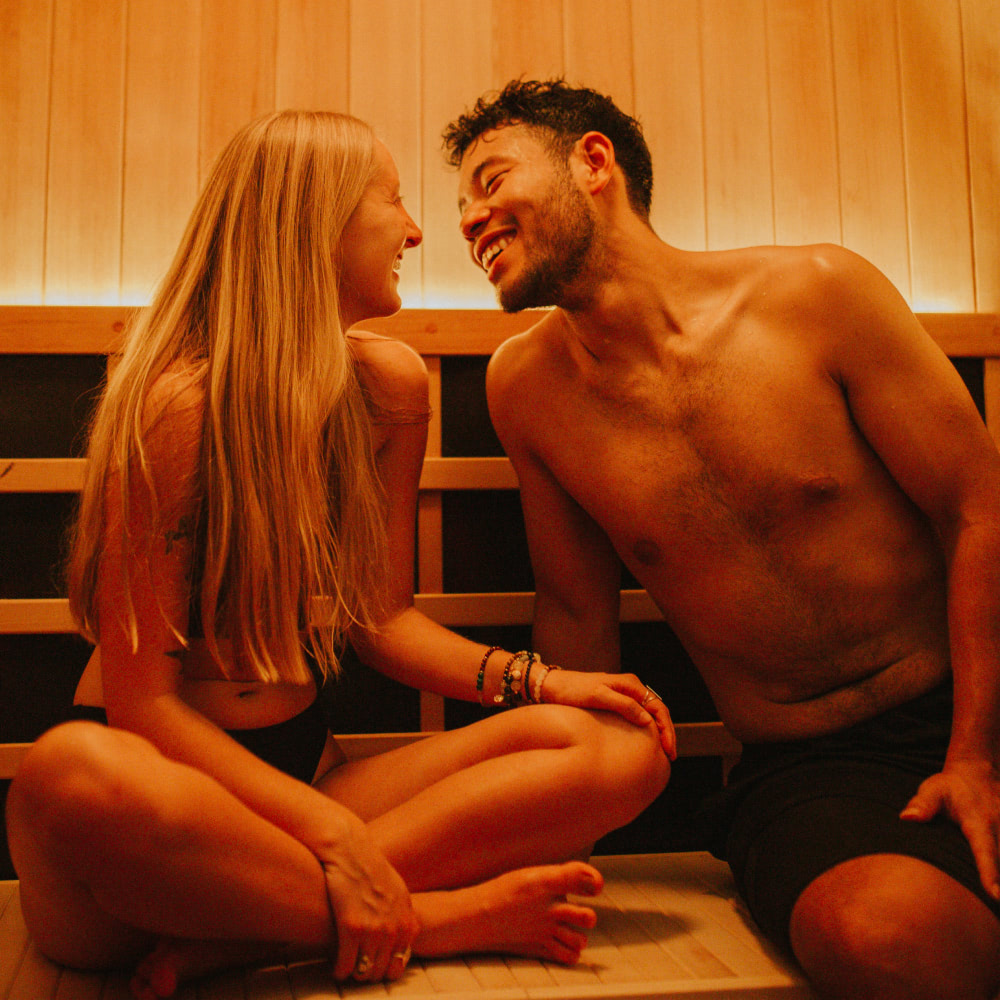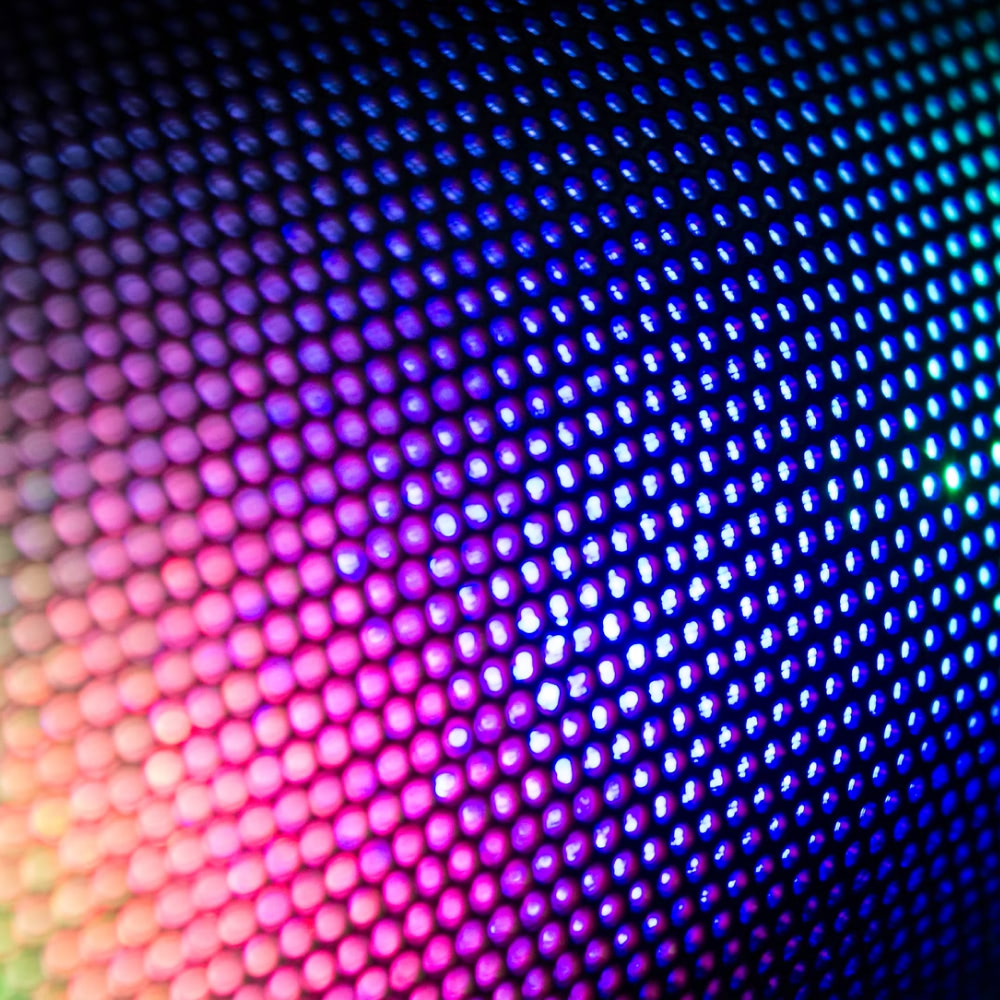 To start, choose your own experience with custom audio & chromotherapy lighting
Set the perfect vibe for your session. For audio, connect your phone via aux cord or Bluetooth to pick a playlist or cue up your favorite meditation. Further set the tone by choosing your lighting and enjoying the benefits of chromotherapy. Looking for deep relaxation? Try green or violet. Doing some serious grounding? Red is your friend.
Sweat it all out in the traditional wet sauna
Ahhh the sauna. We recommend a 15-minute session in the sauna, but of course, listen to your body's internal clock. Some sauna tips: the higher the bench, the hotter the temperature. Adding a ladle of water to the sauna rocks will also increase humidity and intensifies the experience.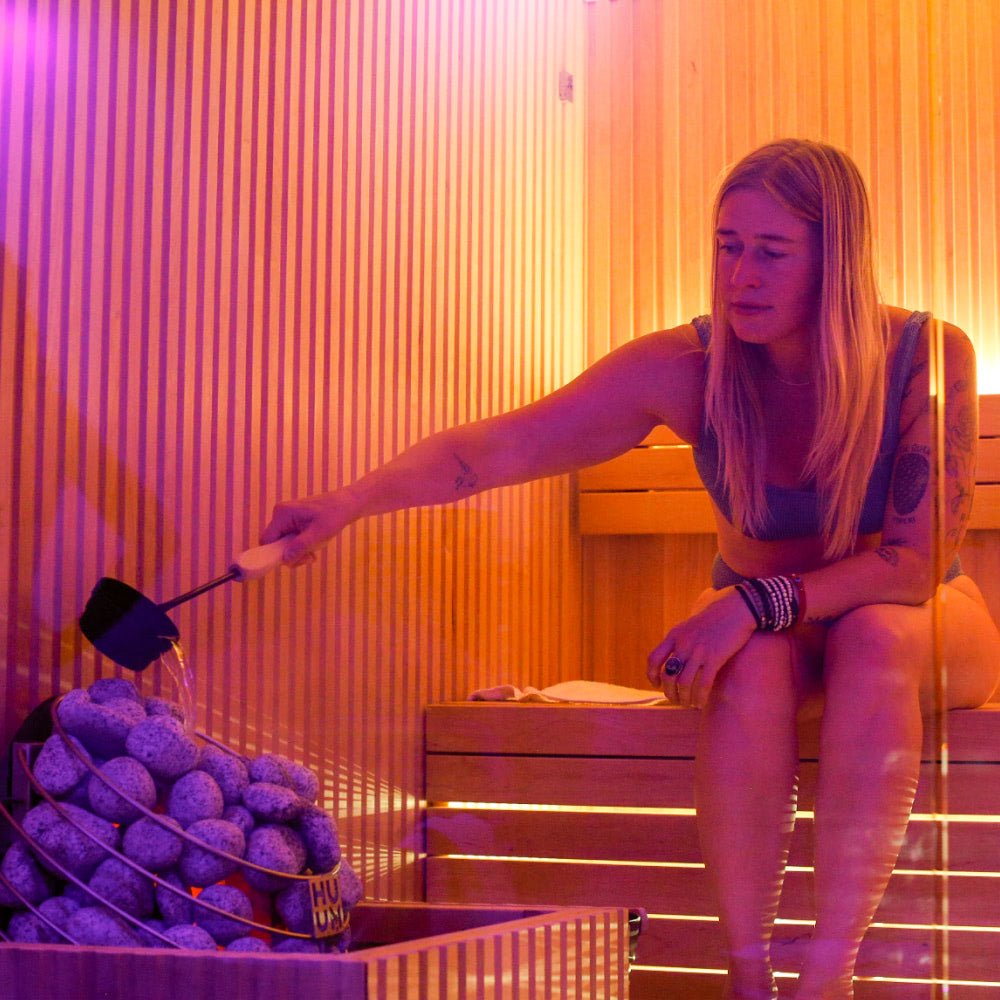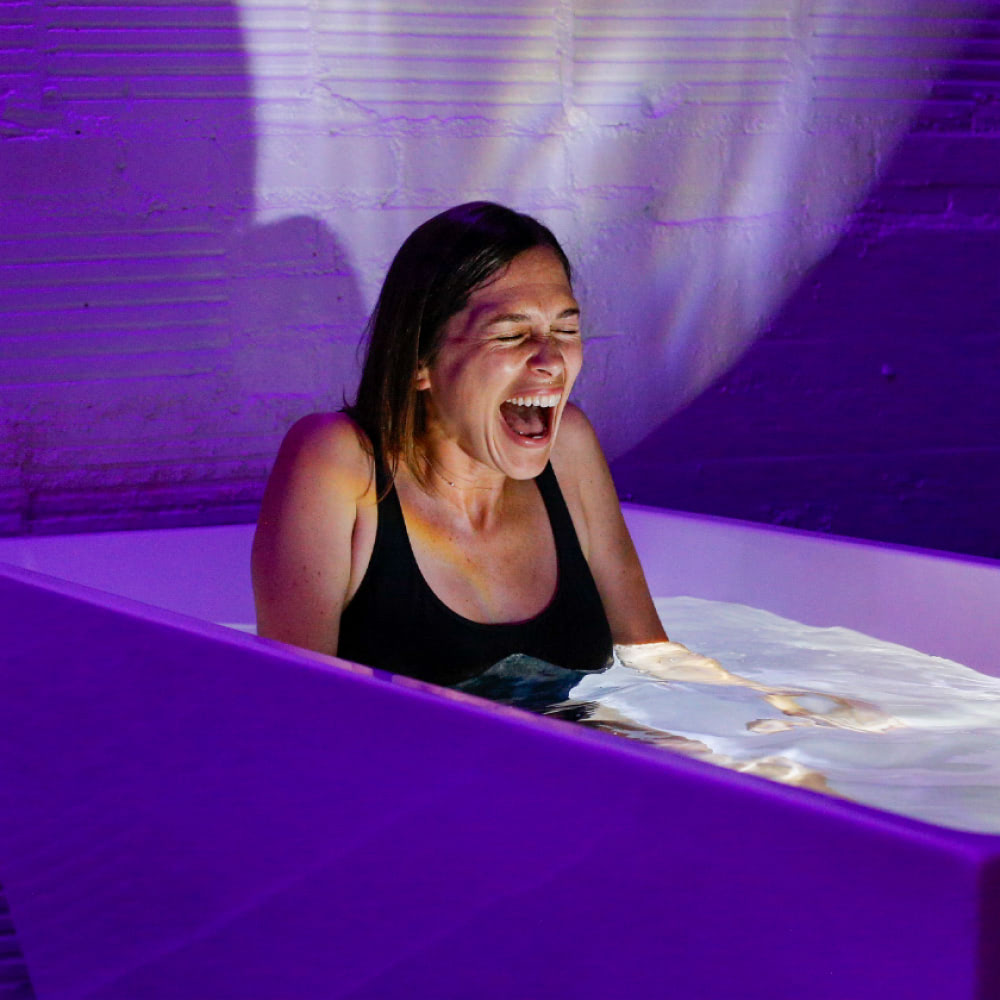 Hit the ice bath & experince a rush like no other
Our ideal cold plunge is 3 minutes, but it may take some practice to reach that physical and mental comfort level. It's a wellness practice, and over time, you'll perfect it. To maximize cold water benefits, a full body exposure is best – so dip those shoulders! Take some deep, grounding breaths to sink in and let that fabulous rush of happy chemicals wash over your brain and body.
Bathe in red light while you rest & rehydrate – then repeat!
We revamped the relax portion of our circuit with red light therapy panels. While you're resting and rehydrating, the red light is boosting your body's energy production by strengthening your mitochondria. That means improved cellular health, enhanced skin rejuvenation, reduced inflammation, and more. Repeat at your leisure for the rest of your session.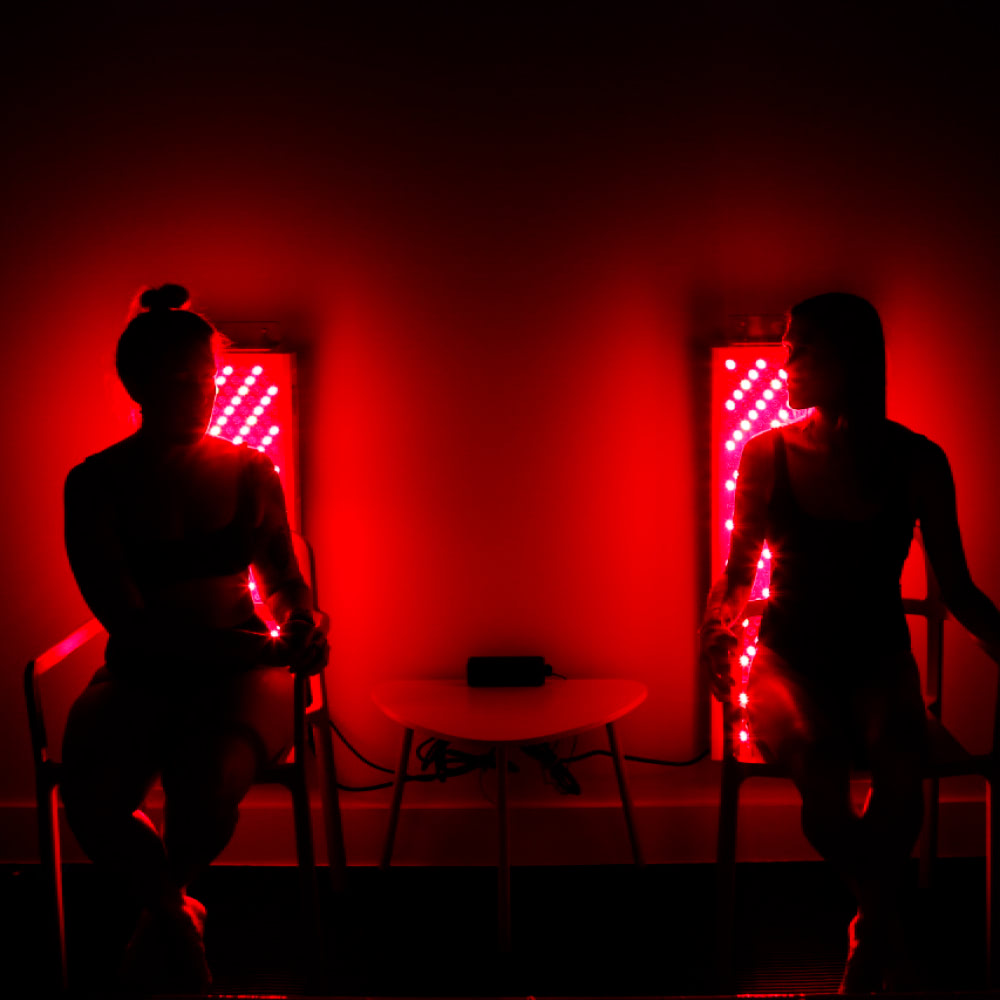 HEALTH BENEFITS
It's more than just a good feeling – contrast therapy is proven to help heal your body & mind
All over the world, people have used getting sweaty and getting chilly to elevate the human experience and bring healing. Modern science has just recently caught on to the impact of these age-old rituals, and there's still so much more to discover.
Brain & Cognitive Function
Sauna therapy has a profound impact on the brain. It decreases cognitive decline and is associated with a lower risk of dementia and Alzheimer's. Regular sauna use helps your brain stay agile, improving your mood and overall wellbeing.
While you're in the sauna, your nerve cells release neurotrophic factor proteins (like BDNF) that jumpstart brain stem cells to produce new neurons. BDNF is a major mediator of neuroplasticity. It increases the growth of new brain cells and the survival of existing ones, which is important for forging new connections in your brain as well as solidifying long-term memories. Low BDNF has been linked with both chronic fatigue syndrome and depression.
Pencil in time for restoration & healing
You won't see phones in Sauna House – here's why
Technology detoxing is a big part of what makes our space so regenerative. Whether you choose to have face-to-face conversation or quiet meditation, please join us in embracing quiet time away from the hustle & bustle of everyday life - your brain will thank you.

While we'll never judge a quick selfie, please silence your phone upon arrival and leave it stored at all times.
BATHHOUSE FAN MAIL
"This place is AMAZING! I went on a fully booked Monday morning and it was peaceful and quiet the whole two hours. The whole place is really clean, has great feel, and the staff is super friendly."
"What a beautiful space! The staff is so friendly and the experience left me thirsty for more."
"Clean, welcoming, and a wonderful facility. While Hot, Cold, Relax treatments are relatively new in the U.S., this place makes it feel completely accessible."
Book a private room & find your happy place